Seattle Slip & Fall Attorney
Injured On Someone Else's Dangerous Property?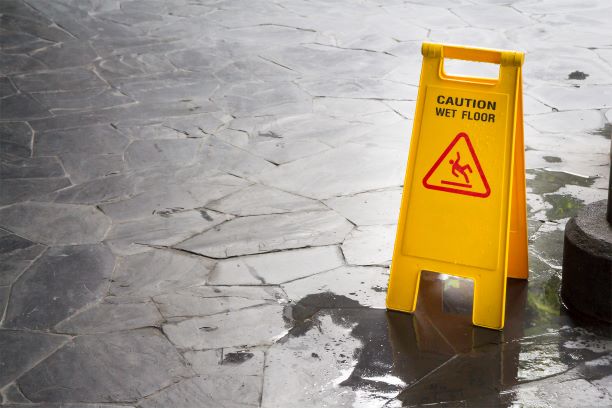 If you were injured on someone else's hazardous property, either in a slip and fall or trip and fall accident, you may be entitled to financial compensation. Property owners have a duty to maintain a reasonably safe environment for their visitors, so the Seattle premises liability attorney at the Law Office of J.D. Smith, PLLC can help you fight to ensure that they are held accountable.
Not only does he offer more than 20 years of experience, but he has already managed to recover millions in damages for our clients. For this reason, you can trust that we know what it takes to win a difficult case.
---
Click here to learn more about some of the cases we have handled in the past.
---
What Are Common Causes of Slip and Fall Injuries?
Slip and fall accidents can happen to any person at any time. In fact, according to the CDC, over 3 million people suffer from slip and fall accidents each year. Many slip and fall accidents can be prevented, however, through proper maintenance of commercial or public spaces.
Some of the leading causes of slip and fall accidents include:
Lack of maintenance of handrails
Failure to post warning signs denoting slippery surfaces
Lack of carpets in the event of rain
Poor floor cleaning products
Uneven walking surfaces
Improper lighting
Failure to maintain stairwells
Uneven sidewalks or floors
Where Do Slip & Fall Accidents Take Place?
Slip and fall accidents can occur suddenly, resulting in sometimes very serious injuries and discomfort. If you have been the victim of a slip and fall accident, you may be able to file a premises liability claim.
There are many different areas in which this kind of accident could occur, such as:
Grocery stores
Department stores
Private business property
Private residential property
Sidewalks
Parking structures
What Types of Damages Are You Eligible to Recover?
If you have suffered any type of injury, no matter what the cause of the accident was, it is in your best interests to speak with an experienced lawyer. The Law Office of J.D. Smith, PLLC has a legal team that will research every aspect of your injury case in order to help ensure that you receive just compensation.
We could be able to help you recover damages for the following:
Medical bills
Wages lost
Pain and suffering
Future medical care
Out-of-pocket expenses
How To Determine Who Was at Fault for Your Accident
To prove that the owner or employee of a property was at fault for your accident, you must prove one of three things:
First, you could try to show that the owner or employee was the reason for the hazardous situation, whether that was a spill or unsafe terrain.
Second, you could also try to prove that these individuals knew about the danger, but did nothing to try and fix the situation.
Lastly, you could try to demonstrate that the owner or employee should have known that the property was unsafe as any reasonable person would have. This is usually the most difficult to prove, yet also the most common.
Often, owners do not consistently make sure that their property is maintained, yet it is hard to show that another reasonable person would have done differently in their situation.
When the courts determine if the person was reasonable or not, they usually try to see if the owner was making continuous and comprehensive inspections of the property. The owner's attentiveness could be determined by factors such as the amount of time that the hazard had been there, or if there were any warning signs that should have alerted persons to the danger.
Seeking Financial Compensation in Seattle, WA
Our firm will be able to help you in your slip and fall or trip and fall case. We are aware that when you are suffering from a serious injury, it may be difficult to deal with insurance companies or property owners who you believe should be held accountable for your financial losses.
Your attorney will be able to work with you to enhance your chances of receiving a positive settlement. In cases where you need to go to court, you want to be sure that your attorney is an experienced trial lawyer. The Law Office of J.D. Smith, PLLC is experienced in all areas of personal injury law, and we will be able to offer you the assistance you need regardless of the direction that your case takes.
Contact us today to get your questions answered about your personal injury case. The Seattle personal injury lawyer at the Law Office of J.D. Smith, PLLC does not believe in cookie-cutter approaches to slip and fall cases.
---
Every case will be treated individually because every accident is different. Call us now to learn more.
---
Additional Slip and Fall Information:
Still have questions about your slip and fall accident? You can either contact our lawyers for a consultation, or check out some of our latest blog posts to see if your question has already been answered there: