Seattle Dog Bite Injury Attorney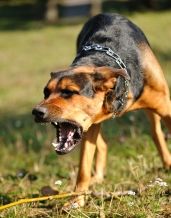 Attacked by Someone Else's Dangerous Pet?
Having a dog or other large pet has become more and more popular. A pet owner is responsible for the actions of their pet, including if it should attack and harm another individual.
It is unfortunately true that many pet owners do not take the time to properly train their pet, or they may consider they need an "attack dog" to protect their homes. This irresponsible pet training can lead to disfiguring dog bites to other individuals in the neighborhood.
This is particularly horrible when a child is involved. Some dog bites, for example, can cause disfigurement and permanent scarring. Certainly, the effects on the person can last a lifetime. If you or your child was attacked by a dog, you have rights.
---
Law Office of J.D. Smith, PLLC has recovered millions in damages on behalf of our clients, and we are prepared to do the same for you. Click here to view some of our firm's most notable case results.
---
What Should I Do After Being Bitten by a Dog?
If you or a family member has been the victim of an attack by a vicious animal, it serves your best interests to contact a practiced premises liability attorney in Seattle without delay. After the attack, the first step is to get medical help.
If possible, take pictures of the location of the attack and the animal itself. Do not speak to the pet owner about settlement or compensation, or even the pet owner's insurance company personnel. Anything that you say may affect your claim for damages in the future.
You should have a qualified personal injury lawyer by your side every step of the way. Fortunately, help is just a phone call away. With more than 20 years of collective experience, the dog bite lawyer at the Law Office of J.D. Smith, PLLC is well-equipped to guide you through the process of recovering compensation. For this reason, you can trust that your case will be in capable hands when you turn to our firm for help.
Law Office of J.D. Smith, PLLC Can Help You Fight for Compensation
Since a dog bite or other such injury can cause permanent damage, these cases must be handled carefully. The Law Office of J.D. Smith, PLLC is led by an experienced attorney, and will approach the case with full knowledge of how to deal with all aspects.
It is possible that an investigation may need to be conducted, witnesses may need to be interviewed, and other actions may need to be taken. Any lawsuit or claim for damages must have complete documentation, so any medical costs, photographs, and police reports must be reviewed.
The Seattle personal injury lawyer at the Law Office of J.D. Smith, PLLC would like to speak with you about your case. After an initial review at no cost to you, it can be determined what should be done to proceed, and what compensation may be possible.
---
Contact our Seattle office if you or a family member has suffered an injury from an animal attack.
---