Seattle Car Accident Attorney
Have you been the victim of an auto collision? Call our firm!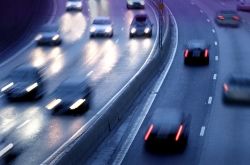 A car accident is frightening and can cause serious injuries and even fatalities in some situations. If you or a loved one has been involved in a car accident and sustained injuries, it is crucial that you contact a qualified lawyer without delay. After such an accident, ordinarily your focus is on recovering from the injury, or helping your injured loved one. However, it is very important that the claim for damages is handled correctly by a Seattle car accident attorney.
---
Hurt in a car accident? Call our firm to pursue a claim for damages right away!
---
Why Work With the Law Office of J.D. Smith, PLLC
It is helpful to you during this time to have the assistance of a high-quality personal injury attorney to assist with this aspect of the accident. This will be most effectively accomplished with the help of a professional legal advocate for auto accidents, such as those found at the Law Office of J.D. Smith, PLLC.
Our lawyers are former defense attorneys
We have years of successful trial experience
Our firm has more than 20 years of collective legal experience
Former insurance claims adjuster and underwriter
He has a perfect 10.0 Superb score from Avvo
We believe in keeping you informed every step of the way and molding our skills in order to help meet your needs. Do not hesitate to get the legal representation you deserve.
Most Common Types of Accidents
Studies have observed that the majority of car accidents take place when individuals are less than five miles from their place of residence. Therefore, they often occur suddenly and take place when least expected. Accidents have many different causes but can typically result from negligence or reckless behavior. Whatever type of accident you have suffered injuries from, a Seattle personal injury lawyer from our firm can help you obtain the just compensation that you deserve. Some of the most common car accident classifications include those listed below.
Rear-End Collisions
If the front side of one vehicle hits the back side of another car, it is called a rear-end collision. Rear-end collisions can either be minor fender benders or can result in catastrophic accidents. A variety of circumstances, including speed and distance, can place the victim at severe risk for injury. Rear-end collisions are among the most frequent type of car accident.
Head-On Collisions
A head-on collision is among one of the most dangerous types of accidents. When the fronts of two vehicles collide, face to face, catastrophic damage can happen. Drunk or reckless drivers who swerve into oncoming traffic are a frequent cause of head-on collisions. Single car head-on collisions can occur when the driver hits a stationary object.
Rollover
A rollover accident takes place when a vehicle flips over and lands on its side or on the roof. Other types of collisions can lead to vehicle rollovers, or it can take place when a single vehicle turns too quickly.
Side Impact
An accident that involves one vehicle that collides into the side of another is classified as a side impact. Also called a T-bone, a side impact collision can take place when a vehicle runs a stoplight or stop sign and collides into the side of another vehicle. Single vehicle accidents can be considered side impact if the driver hits an object from the side.
Other Car Accident Classifications
Whether you have been involved in a single-vehicle accident or a pile-up, you may be entitled to compensation. Other types of car accidents that commonly occur throughout Washington, include hit-and-runs, high-speed accidents, aggressive driving incidents, pedestrian accidents, and driving-while-texting accidents.
Many car collisions are caused by drunk drivers who can be held criminally responsible for their actions and the injuries that are suffered by the victim. Identifying the type of car accident that took place is important because it can be used for police reports, insurance company documents and personal injury claims. Making a determination of the type of accident you have suffered injuries from can also be helpful to prove negligence.
Over Five Decades of Combined Legal Experience
In personal injury cases, each case is very unique. No two circumstances are exactly the same. You should choose a knowledgeable and creative attorney for legal representation. Our legal team is not only experienced, with having handled literally hundreds of personal injury cases with successful case results but we are compassionate and understanding towards our clients as well.
The Law Office of J.D. Smith, PLLC is uniquely qualified to understand how insurance claims work and how to aggressively fight to get the maximum compensation in your case. You will be treated with the priority and interest that you deserve in your motor vehicle collision case.